Evaluations and Surveys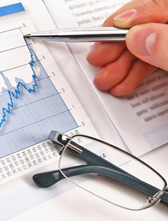 With a Remington Evaluations LLC mystery shopping report, you will receive a detailed evaluation of the customer's experience. Just as if you were in the room, you will experience what really happened during the shop. As the shopper on the specific details of what happened, you will clearly understand what a prospect is experiencing when dealing with your leasing team. It will help you visualize what really happened without being in the room.
Unlike many of our competitors, our mystery shoppers spend ample time writing up the details of the phone call and their visit to the community. They strive to give play by play action of what really happened. It is through the shopper's eyes you will understand and recognize the specific sales techniques being used by your leasing team.
When comparing Remington to other mystery shopping companies, which narrative would you say helps you understand what really happened during a phone call?
COMPETITOR SHOP COMMENTS OR NARRATIVES FOR A PHONE CALL:
Robyn had a nice, positive attitude. She used my name during the call. Robyn created a sense of urgency using the discounts that were available. She also gave me very clear directions.
REMINGTON EVALUATIONS SHOP COMMENTS OR NARRATIVES FOR A PHONE CALL:
On my first call, Cyndi answered in one ring stating, "ABC Manor Apartments. Cyndi speaking." I said I did not catch her name and asked for pricing on her apartments. She offered her name again. She inquired what size I was looking for. I mentioned a two-bedroom. She noted they were $1075 when available. She questioned when I wanted to move. I said 30 to 60 days. She noted she had nothing for this month or for October. In a monotone voice, she advised the earliest she would have was November. She added they only knew the availability every 30 days, so right now she had nothing.
She asked how many it was for. I said three people. She invited me to check back around the time I was looking to move. She commented she would let me know at that time what the price would be, if there was anything available at that time. As I was questioning when I should call back, she spoke over me as she mentioned the pricing was subject to change. She added I could call back within the 60 days I would be looking to move. She added if I wanted, I could check back next month. She commented if someone gave notice, the apartment would be available for November.
She asked for my name and questioned how I heard about them. I said Rent.com. She encouraged me to check back around October, and she would let me know if she had something for the time I was looking. She asked if I had any questions. I said no. She thanked me for calling and ended the call.
REMINGTON SURVEYS vs. THE OTHER MYSTERY SHOPPING COMPANYS
Remington shoppers focus on the story and give play by play action
Remington shoppers don't give an opinion unless they are asked for it
Remington's Editors provide consistency and accuracy in reporting as they cross check the Q & A of a report to make sure it matches with the story shared by the shopper.
TYPES OF MYSTERY SHOPPING REPORTS
We offer an array of reports. Our most common report is the Platinum Leasing Evaluation which includes a random email/internet advertising evaluation and a targeted or random phone and onsite leasing evaluation. Review our list of shopping reports. If you do not see what you are looking for, share with us what you are trying to uncover and we can either create a new form for you or direct you to which of our forms will work best for what you are trying to achieve. All of our forms are customized to how you have trained your leasing staff.
Platinum Leasing Evaluation
Gold Leasing Evaluation – phone and onsite only
Silver Leasing Evaluation – email and phone only, phone only, or onsite only shops
Video Shops - Phone Recorded Shops
Email/Internet Leads and Advertising Evaluations
Onsite Only Evaluations
Basic Phone Shop
Competitive Analysis Shops
Fair Housing Evaluations
Recruiting Evaluation (for potential new employees)
Curb Appeal Evaluations
Stellar Leasing Consultant Award Programs through Mystery Shopping
Tracking and Sourcing Shops
Employee Accountability Evaluations
AFTER THE REPORT…..NOW WHAT?
After the reports are complete, the next steps are to:
Analyze the data – we will pull data reports to identify the specific areas that need the most immediate improvement.
If training is needed and you would like our help, the team from Creative Marketing Concepts will analyze the data as well and create a training plan.
After training is complete, a new shop should be done on the leasing consultant or the community to see if the new strategies are being used. This is normally done within 30 to 45 days after training.
If occupancy is an issue and the shopping reports did not reveal a specific issue with the selling of the community, Creative Marketing Concepts can provide you with an evaluation of your marketing strategies and your comps to find out what should be changed to drive traffic to your community.