Measure your community's service quality and leasing performance as well as your resident's and prospect's experience through Mystery Shopping.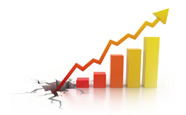 It does not matter what type of properties make up your portfolio. Every property management company knows that Top Notch, Well Trained Leasing Consultant's are a must. Mystery Shopping your Apartment communities will help you validate the training that you are providing them, and ensures that your sales process is being followed.
Are your current and prospective residents receiving the service you desire?

Is your staff motivated to do their best for both prospects and residents on a daily basis?

Are your occupancy rates where you need them to be?
Through detailed mystery shopping reports, we will help identify specific areas your staff must improve on so your communities can reach greater profitability.

SCAM ALERT - Have you received a check in the mail supposedly from Remington Evaluations along with assignment information for WalMart? It is NOT from Remington & it is a SCAM. Click on Shoppers and select Shoppers Resources for more information on how to report this Mail Fraud